U

K Removals to Lesvos, Limnos, Chios, Samos, Ikaria, Thassos, Delivery, Door-to-Door Removals and Relocation Removal back from any Island to UK
With most of the North East Aegean islands sitting of the east coast of Turkey and mostly untouched by tourism, These quieter islands have less ferry transport but that does not mean it will be impossible for a Removal or complete Relocation of personal belongings too or from the UK to Chios, Ikaria, Lemnos, Lesvos, Samos and Thassos.
No fuss, friendly, caring Removal and Delivery with PMS Logistics.
15m3 Vehicle on the Island of Limnos Summer 2020.
Half price move back to the UK

Limnos on a recent move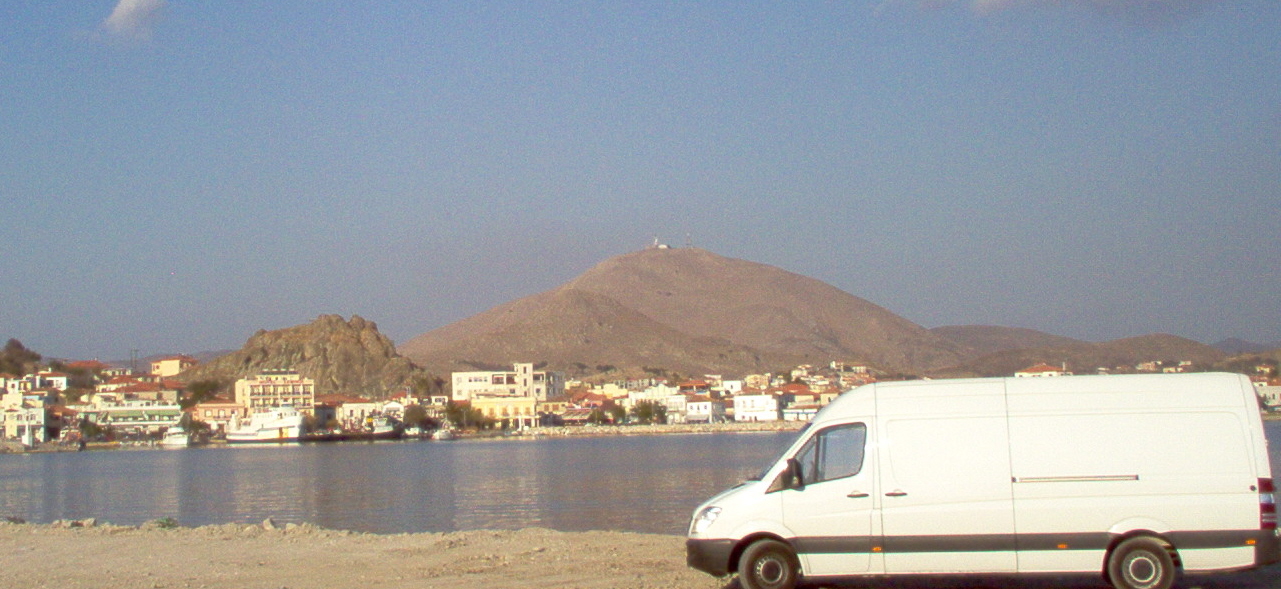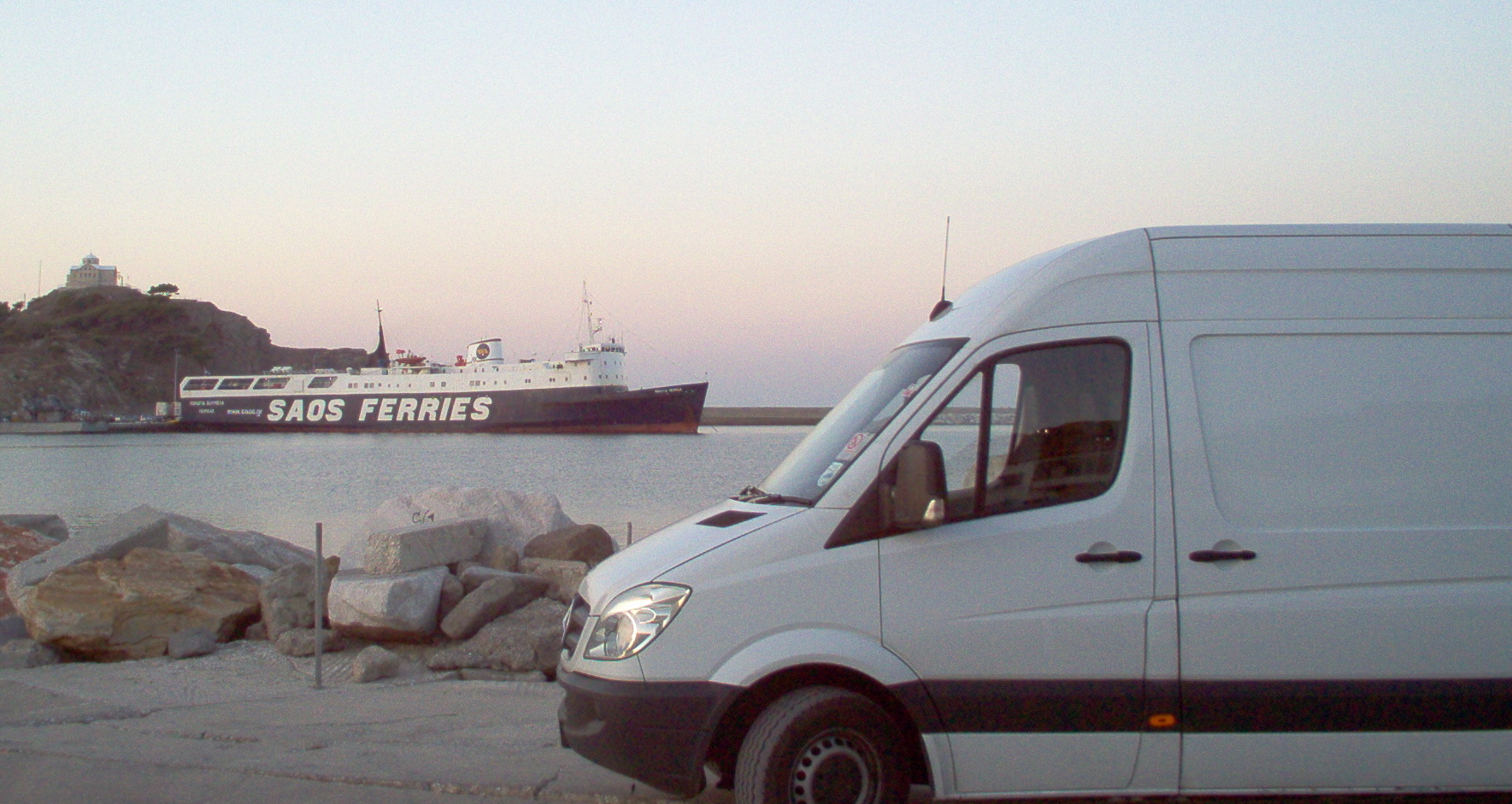 Aegean Islands:
Lesvos: Lesvos is the largest island of the North-Eastern Aegean. Lesvos is famous for its excellent ouzo and for being the birthplace of the female poet Sappho. Lesvos (Lesbos) is the third largest Greek island after Crete and Evia.
Lemnos/Limnos: is lying between the islands of Lesvos and Samothraki. At certain times of the year Lemnos lakes are full of Flamingos which is a beautiful asset to this unspoilt island. Lemnos lies halfway between the shores of Asia Minor and the slopes of Mount Athos.
Chios: Chios is the fifth largest Greek Island. Still quite untouched by tourism, Chios lies only five miles off the Turkish coast. With Lesvos to the North and Ikaria to the South, Chios is around a 175 mile ferry trip from Piraeus
Ikaria: Ikaria is named after the famous myth of Ikaros who drowned in the surrounding sea when he tried to fly as far as the gods and got burned by the sun. Ikaria lies west of the island of Samos and south of Chios. Ikaria is known for its health spas to the east and west of the main port of Agios Kirikos.
Samos: Samos is the most visited island of the North-Eastern Aegean Islands.
Samos is also known for its excellent wine which is made from the local Muscat grapes and is exported in all Greece and around the world. According to mythology Samos was the birthplace of the goddess Hera, wife of Zeus and queen of the gods.
Samos is also known for its excelle
Thassos: Thassos is an ideal island for those seeking peacefulness and a beautiful natural environment. Thassos is the northernmost island in the Aegean region and is just off the coastline of the Greek mainland. Also Thassos is famed for the Thasian wine – with its distinctive apple aroma and its marble quarries.
Want to know more? please fill in your details below: