UK
Removals to

Spain-D

oor to Door Relocation Removal back to the UK

Spain has an excellent road network across all areas of the country. From Barcelona on the north east coast, down past Valencia to Costa Blanca in which Alicante and Benidorm sit. Also, on the Costa del Sol where Malaga and Marbella lie. So, if a removal is needed to transport furniture and personal belongings to or from the 'Costas', a door to door service will be provided. Similarly, PMS Logistics can ensure a smooth, secure Relocation to Madrid or any other part of Spain from the UK or from anywhere in Europe.

A UK Transport service will be provided for your Delivery to Spain. I do not use any Third Party Storage, Back loaded Foreign Trucks or Containers. A Dedicated Vehicle with a Direct, door to door service is what i provide.

15m3 vehicle on Ibiza late Spring 2019. Half prices moves back to the UK!

15m3 vehicle in the Denia area Summer 2019. Half prices moves back to the UK!

No Fuss, Friendly, Caring UK Removal and Delivery with PMS Logistics.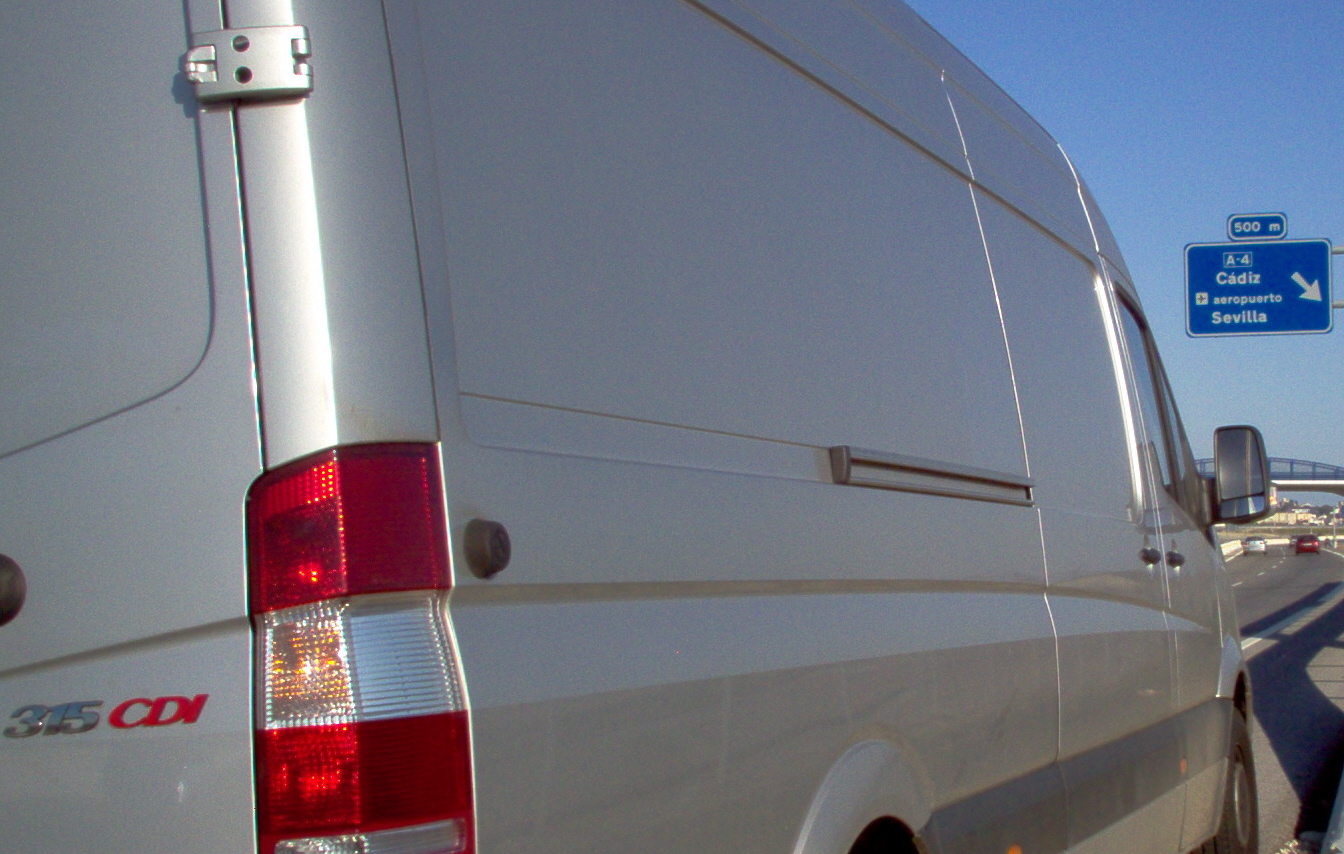 On the way to Cadiz
Spain: The Kingdom of Spain is Europe's second largest country and is in the top 3 in most visited in the world. With over 4 million foreign residents. A lot of British Ex-Pats live in Spain now, mainly in the Costa's. But move up the east coast to Valencia, then on to Barcelona, second only to Madrid in size and population. And some say Barcelona is the European city best loved by visitors. Madrid has a population of over 3 million and is Europe's highest and sunniest capital.
Costa del Sol: The Costa del Sol stretches along just over 150 kilometres of Malaga province and is one of Spain's most popular tourist destinations. The Costa Del Sol welcomes more than two million people a year who arrive at Malaga airport. In recent years the Costa Del Sol has become known to golf enthusiasts as the 'Costa Del Golf' due to the number of high quality golf courses, more than fifty, of which many are centred around Marbella.
Costa Blanca: Millions of tourists visit the Costa Blanca. South of the Golfo de Valencia, the Costa Blanca with Alicante sitting right in the middle of the many tourists towns like Benidorm, with all year attraction like the Costa del Sol for many British.
Moving to Spain
Want to know more? please fill in your details below: