U

K Removals to Skiathos, Alonissos, Skopelos, Sporades islands Door-to-Door Removals, Deliveries and Relocation Removal back to UK from any Island
The Sporades islands have some of the bluest and cleanest seas you will ever come across, and each island has it own character.
Skiathos has the most tourism, Skopelos is the largest, Alonissos is a bit quieter And lets not forget Skyros which is just south of the 3 main islands. The Sporades provide some of the most sought after property in Greece.
If it is a Relocation to any of the islands or a Removals back to UK or Europe, either is no problem, we provide a true door-to-door delivery service to any to these islands in as little as 4 days in a direct and dedicated vehicle.
No Fuss, Friendly, Caring Removal and Delivery with PMS Logistics.
Want to know more? please fill in your details below:
15m3 Vehicle on Skiathos again in May and late Spring 2021.
Half price for any move back to the UK this vehicle late May.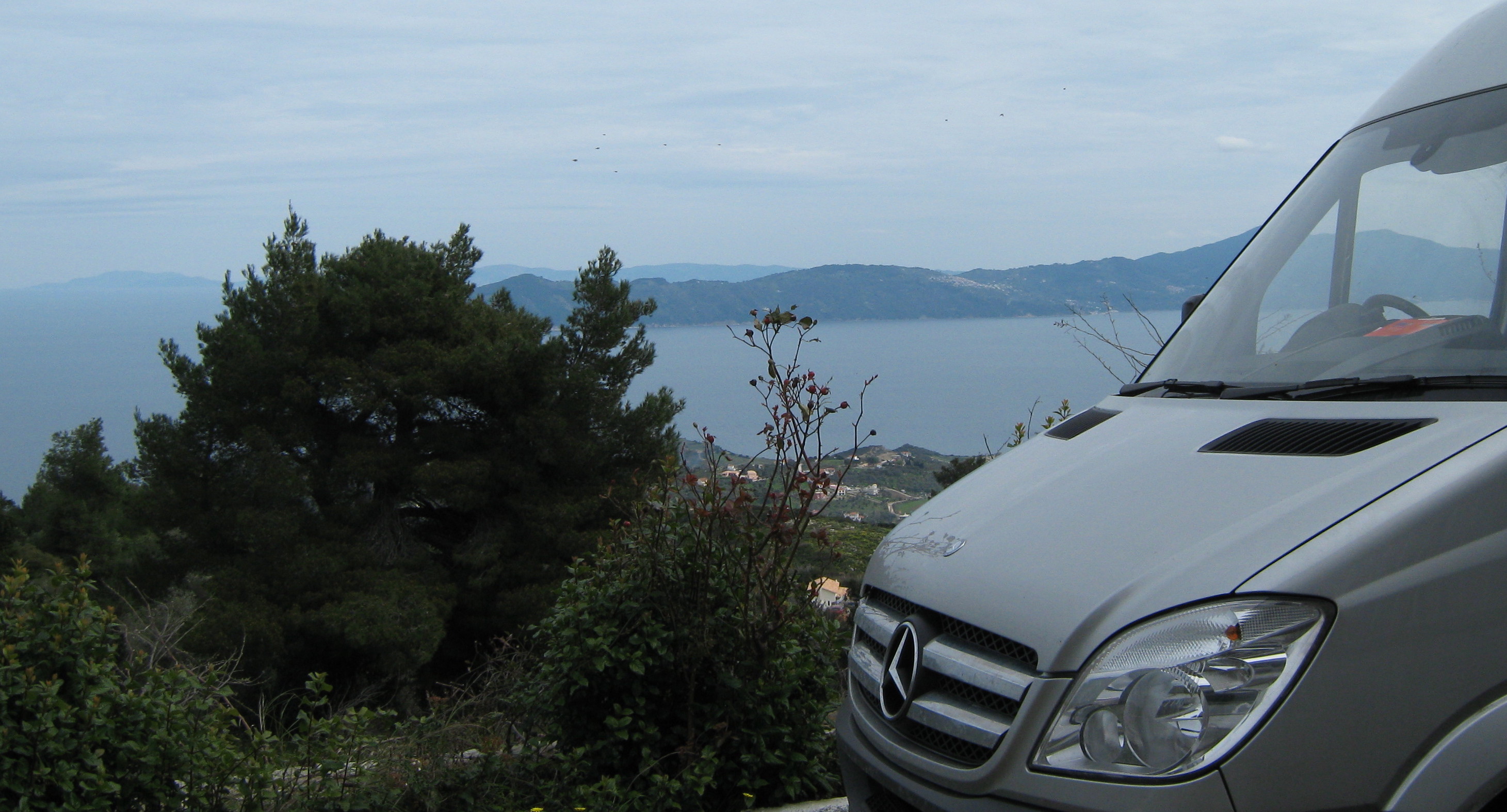 On Skiathos above, with a view of Skopelos and Alonissis in the back ground.
Below Removals to Skiathos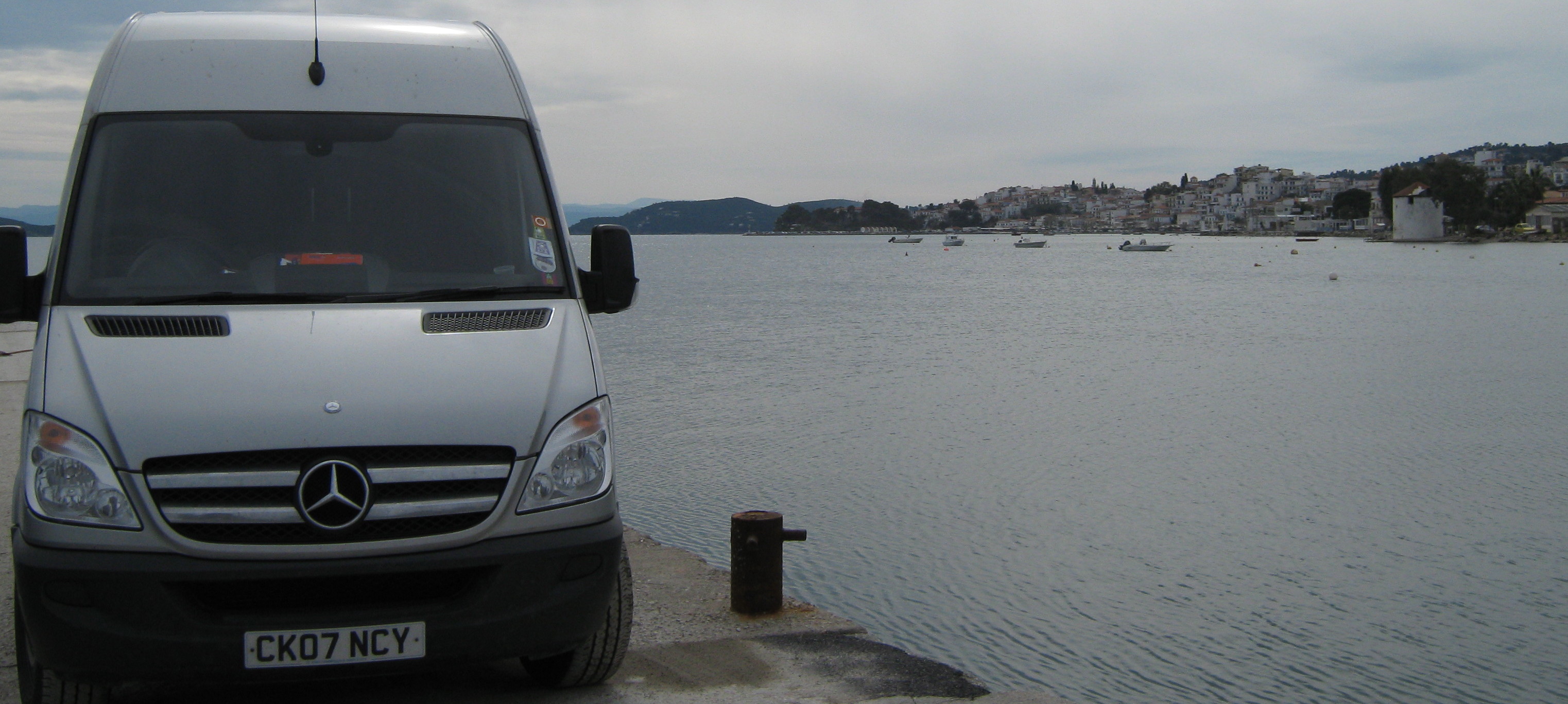 <![if !vml]>

<![endif]>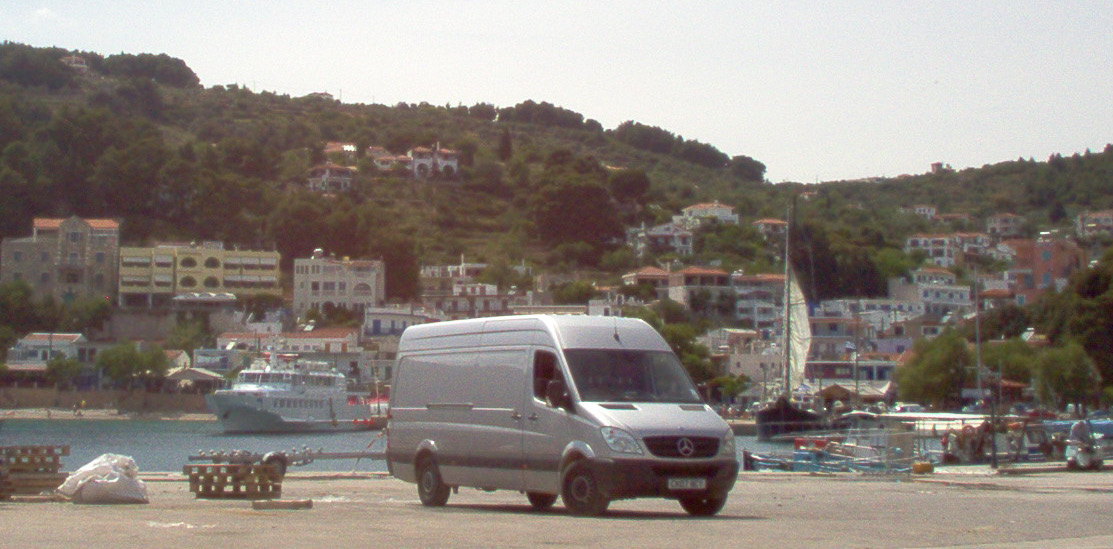 Sporades:
Skiathos: Skiathos is the westernmost island of the Sporades, only two hours away from Volos by ferry. The island has only one settlement, Skiathos Town, which is the port and capital. Skiathos is the smallest but most cosmopolitan island of the Sporades group.
Alonissos: Alonissos is the northern island of the Sporades Islands group. It is an authentic Greek island mostly known for it incredible natural beauty and its amazing beach with their emerald crystal waters. Alonissos waters are considered as the cleanest in the Aegean Sea and have been declared a marine park because they are a breeding ground for rare species of monk seal, the Monachus Monachus.
Skopelos: The capital of the island is in the east and is called Skopelos Town; it is also the main harbour of the island and is a real jewel built amphitheatrically in the heart of a bay, full of white houses with tiled roofs. Skopelos is bigger than Skiathos and less commercialised but its many beauties attract many visitors and the island is getting busier and touristy every year. Skopelos sits in-between Alonissos and Skiathos.
Skyros: Skyros is lying north-east of the peninsula of Evia, at a distance from the other islands of the group, Alonissos, Skiathos and Skopelos. The capital of the island is called Skyros Town and is a lovely settlement full of whitewashed cubist houses, decorated with plates. Skyros also has a lot of unspoiled and wild beaches and a beautiful landscape.